Even the Washington Post describes it like something out of Orwell's 1984. The FCC has approved a presidential alert system. Obama may soon appear on your television or call your cell phone to warn you about the next specious al-Qaeda underwear bombing event.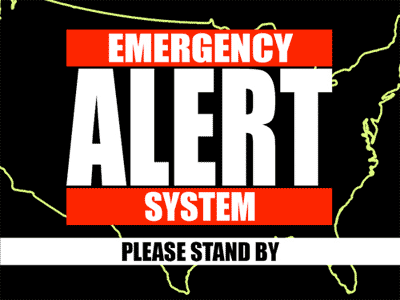 Commissioners voted last week to require television and radio stations, cable systems and satellite TV providers to participate in a test that would have them receive and transmit a live code that includes an alert message issued by the president. No date has been set for the test, according to the Post.
Once again, the government has imposed an unreasonable and absurd mandate on business and the American people.
"The Federal Communications Commission today took action to help pave the way for the first-ever Presidential alert to be aired across the United States on the Nation's Emergency Alert System (EAS)," the FCC announced on February 3 in a press release. "The national test will help determine the reliability of the EAS system and its effectiveness in notifying the public of emergencies and potential danger nationwide and regionally."