The Nevada GOP Convention is resuming in Reno at 7:00 am PDT Saturday June 28th. There will be, I'm sure, plenty of media with spotty coverage of the event, but only on Freedom's Phoenix will you be able to find the whole process netcast live, as it happens.
No matter what happens today, it will be an historic event as NV Republicans voice their distaste for the actions of state party leadership.  
Freedom's Phoenix will have three live feeds starting tomorrow morning – two from the floor of the convention, and one from the secure bunker of Freedom's Phoenix publisher Ernest Hancock. Not only will you be able to see and hear the convention, but you will be able to play the part of director while receiving all three streams.
Go to Brock's Stickam profile. Here's what you will see:

In the main viewer, you'll have the audio and video from Ernie's bunker, giving us color commentary and interviews with attendees on the convention floor. In two of the smaller feeds, you'll be able to see and hear the proceedings of the convention. To hear what's going on in Reno, simply turn up the volume on one of the feeds (they won't be synched, so I would suggest only turning up one at a time).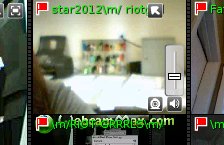 To move video from the convention to the main viewer, mouse over the smaller video and click on the arrow that appears.
Not only do you get to play director, you can also help us keep the netcast entertaining by logging into the chat and participating.
We've been told that the agenda for the day is pretty straightforward. Convention business is the main item, but will probably involve a lot of votes, so various candidates for different offices will be speaking while those votes are tallied. We're expecting to receive the speakers list later today.
Keep watching this space for updates. We'll post 'em as we get 'em.
---