FEATURE ARTICLE
Sign up to receive the Freedom's Phoenix Headlines by Email.
HELP FUND FREEDOM'S PHOENIX!
Make a one-time or periodic contribution.
Use your credit card or PayPal account.
Join us on our
Social Networks

Share this page with your friends
on your favorite social network:
•
•
Arizona Breakfast Club this Saturday with Alan Korwin

Written by Powell Gammill
Website: Gammill For Congress
Blog: Fascist Nation
Date: 11-03-2010
Subject: Events: Arizona


ARIZONA BREAKFAST CLUB

The first Saturday of every month

Food is served starting at 8:00 a.m. Discussing begins around 8:30 a.m.

November 6th, 2010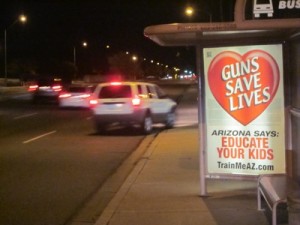 Famous author,
Alan Korwin
, will discuss the government censorship of a recent child safety program, "
Guns Save Lives
," he was involved with.
Quick Updates on Fountain Hills Going Communist project
Quick Election Post Mortem
Hometown Buffet
1312 N Scottsdale Rd
(1/4 mile south of McDowell, on west side of street)
Scottsdale, AZ 85257
Attendees get a special rate of $8.50 for all you can eat buffet breakfast, but they must tell the cashier they are with ABC in order to get that rate.


View Larger Map
Send Letter to Editor
•
•
Additional related items you might find interesting:

Freedom Forum News Links Feature Articles Opinions Reference Links Writers
Front Page About Us Contact Us Link To Us Terms of Use Privacy Policy Writer Log-in

FreedomsPhoenix.com
The domain and name of this website are servicemarks of Ernest Hancock.
Website is Copyright © 2013 by Ernest Hancock. All rights reserved worldwide.
Feature articles, columns, illustrations, and photographs are copyrighted and may not be
reproduced without the expressed permission of the credited writer, artist, or photographer.
No portion of this website, text, images, or source code may be framed on another website,
copied, reproduced, or distributed, by any means, without the written permission of
Ernest Hancock, 4886 W Port Au Prince Ln, Glendale, AZ 85306 USA.