In May of 2015, Elon Musk unveiled Tesla's Powerwall. The battery allows homeowners to store electricity, either from the grid or solar panels. The tech was alluring to those interested in alternative energy, but for many, the starting price of $3,000 was too steep. The battery could only store up to 10 kWh of electricity, or around a third of the amount the average American household consumes a day (the newer version can hold up to 14 kWh).
For some alternative energy enthusiasts, Musk's deal wasn't good enough. Instead of buying Tesla's Powerwall, they build their own DIY versions using recycled batteries for a fraction of the cost. Then, naturally, they share their creations and swap knowledge with other hobbyists across the internet. DIY powerwall enthusiasts congregate on a dedicated forum, in Facebook groups, and on YouTube. They live all over the world: I spoke to makers on three different continents and a half dozen time zones.
"It's the future. It's clean, simple, efficient and powerful," Jehu Garcia, one of the most popular powerwall builders, told me. He and people like him are deciding for themselves what the future of alternative energy will look like, instead of waiting for technology companies to shape it for them. "The end result is being able to rely on something I not only built myself but understand the ins and outs of to power some or all of my electricity in my home. That is inspiring," Joe Williams, another powerwall builder, told me.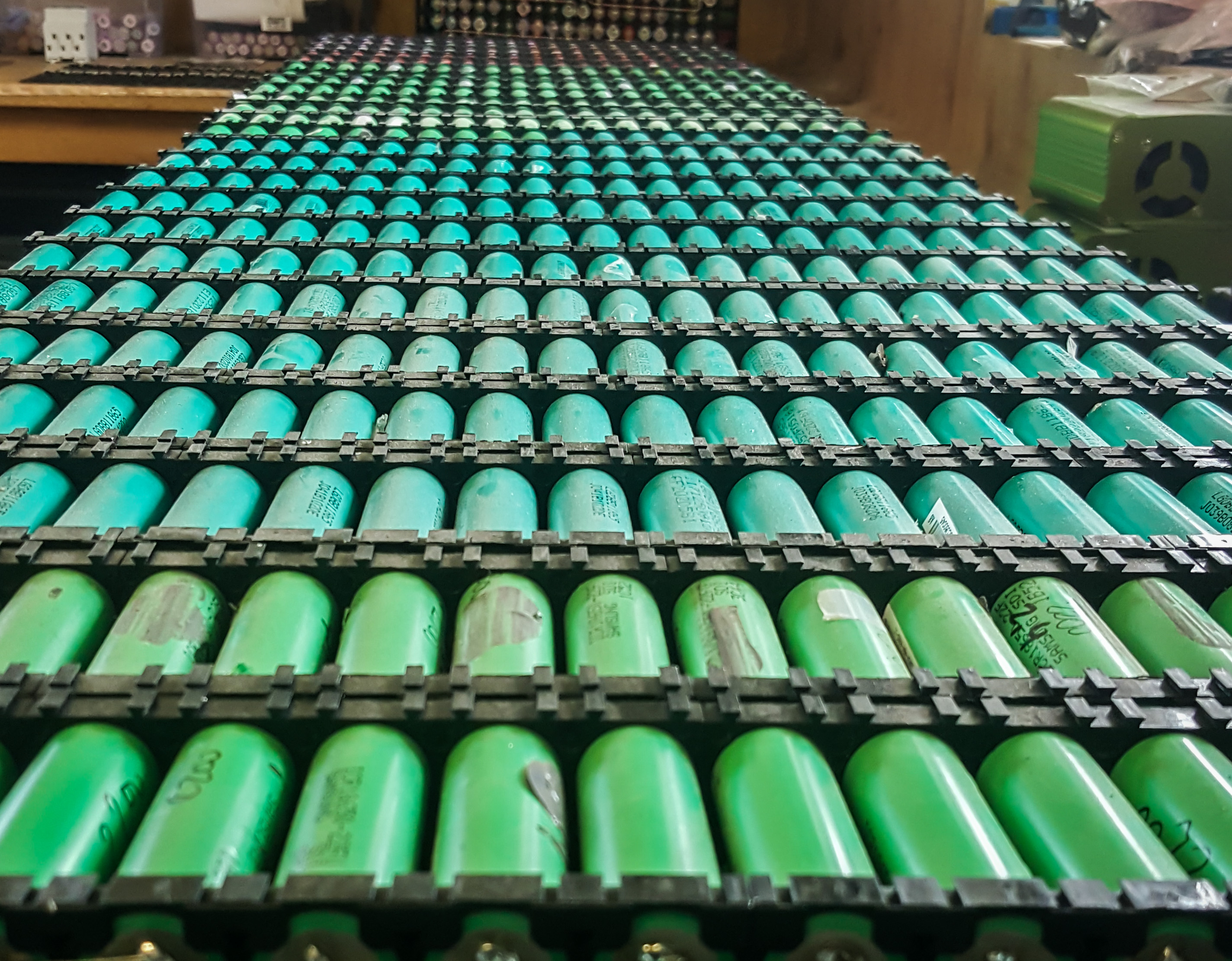 Image: Daniel Römer
Almost all of the hobbyists I talked to built rigs capable of storing far more energy than the Powerwall Tesla makes. (A spokesperson for Tesla declined to comment.) A French Diypowerwalls.com forum member, who goes by Glubux, said his powerwall can store 28 kWh. "I run all the house with it, in fact I even bought an electric oven and induction cooking plate to use the extra energy during summer," they explained.
Peter Matthews, an Australian YouTuber and one of the most central figures of the DIY powerwall scene, built a gigantic battery that can store 40 kWh of energy. It harvests power from over 40 solar panels on his roof. The system powers nearly his whole home: "The only things I don't run are the big air conditioners and the water heating system," he told me over Skype. Matthews created both DIYpowerwalls.com and the most popular powerwall Facebook group.
I also spoke to Daniel Römer, another YouTuber, who built one of the biggest DIY powerwalls I could find. His battery has over 22,500 cells, which he says can store more than 100 kWh—10 times as much energy as Tesla's original Powerwall. The Swedish maker also uses it to harness energy from solar panels: "My system is built to be able to run my whole house 10 out of 12 months," he told me in an email.