News Link • China • https://www.zerohedge.com
More than two months after President Trump and President Xi agreed to the trade truce over a steak dinner in Buenos Aires, a second meeting between the two leaders - one that Trump insists would be essential to striking a final trade deal - remains in doubt. But according to several Trump advisors quoted by Bloomberg, China is still pushing for a meeting (though, given that the Trump administration needs to keep the deal talk alive to buoy stocks in the face of growing calls for an earnings recession, these assurances should be taken with a grain of salt).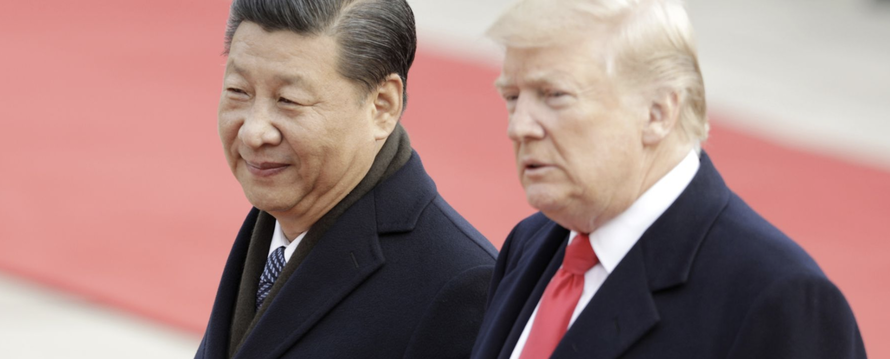 During a Monday appearance on Fox News, Kellyanne Conway insisted that Trump "wants to meet with Xi very soon" and that "this president wants a deal."
"He has forged a mutually respectful relationship with President Xi," Conway said. "They will meet again soon."
And it would appear the Chinese, already struggling with sagging domestic markets and a softening economy, want the same thing. With negotiators meeting again this week in Beijing, it's unclear exactly how much progress has been made. According to Bloomberg, the two sides have only just started the work of drafting a common document and are still negotiating over how a deal may be enforced - which has long been touted as a crucial factor for US officials. The US is also pressuring China to commit to more substantive reforms to its state-driven economic system, which Trump has argued disadvantages American companies trying to compete in China's domestic market.
Because so much uncertainty remains, Trump's aides have privately acknowledged that the most likely outcome, at this point, is that the March 1 deadline will be extended (an outcome that Wall Street strategists have identified as the best possible scenario for markets, given that a comprehensive deal remains extremely unlikely). It's still possible that Trump and Xi might meet at Mar-a-Lago next month, Conway said.
The bigger question, at this point, is whether the Chinese will agree to a new hard deadline, because US officials are "keen for any extension not to be open-ended."
Chinese would favor such an extension, and some are optimistic about it. "I think there will be positive outcomes from this round of trade talks, because the two sides have shown willingness to seek a deal," said Wei Jianguo, a former vice commerce minister and now vice director of China Center for International Economic Exchanges in Beijing. "Even if no deal is reached in this round of talks, I don't think tariffs will be hiked on March 1. The highest possibility is that the U.S. will agree to postpone the deadline, buying time for the two leaders to meet and sign off on the final deal."