Apparently, there's been another Antifa autonomous zone set up in the United States, and it's been allowed to exist for months. In the woods near Atlanta, Antifa members have set up something of an enclave in the woods (it looks like an overturned pickup truck with a banner over it) and are using it to stage what they call a protest of the building of a new police training center in the area.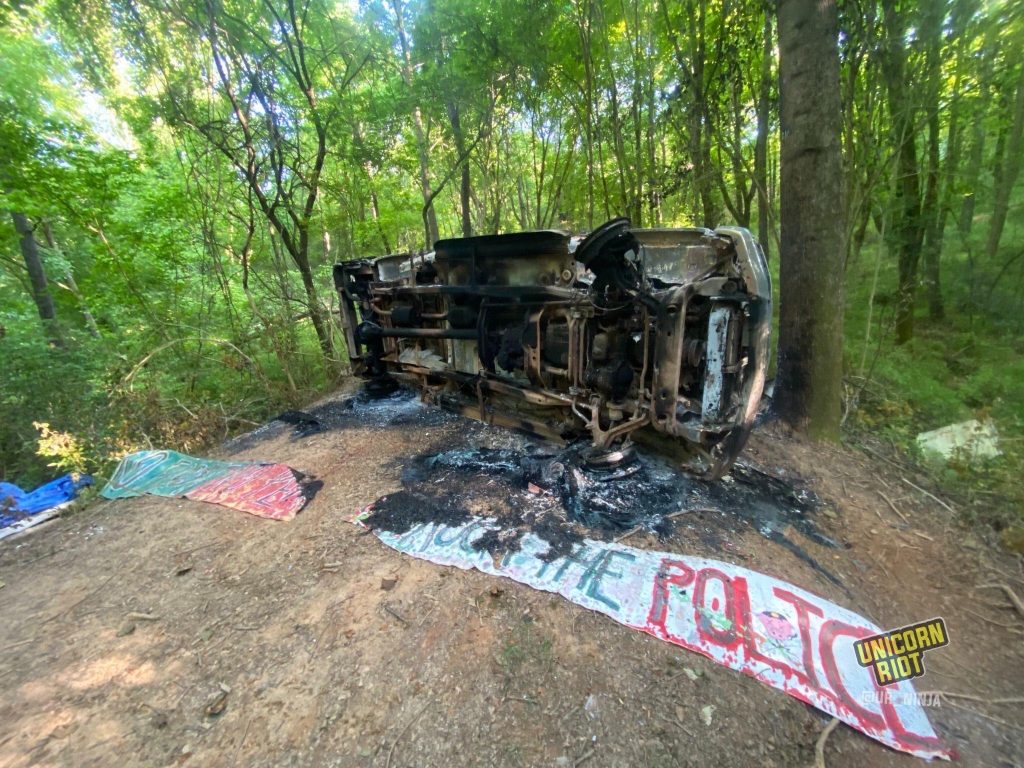 Photo Credit: Unicorn Riot
Reports have trickled in that these Antifa members are digging deep pits in the woods and then starting brush fires, with the hopes that firefighters who come to put out the fires will then fall into the pits and be injured. It is unclear if the pits were further booby-trapped and there don't seem to be any reports of firefighters being injured.