Here is a scenario that my friend Brian recently experienced.

 

 

 

 

 

 

 

 

 

 

 

 

 

ALL JUST because Brian decided to "strategically non-default" on his current pretender lender - similarly as these same banks did to his countrymen and America in 2008!

 

 

 

The servicing bank wisely wanted to cover-up this nullity, and they had already received yet another a taxpayer bailout6 for all the investor losses they caused anyway, which further flagrantly violated the 'Collateral Source' rule against Brian.

 

 

 

These rotten banks defaulted on our America in 2008, and then received $16 Trillion+ in taxpayer-backed bailouts secured by 'taxes' upon Brian's three jobs. 

 

In contrast, like Brian, let's now mimic the bank's cunning example - against them,  and strategically 'non-default' on them, by not paying them anymore, when we are severely upside down.

 

We the People are too big to fail, not these Ponzi banks and their fiat money.

 

 

Like Brian, quit paying, when you can save hundreds of thousands of dollars in principle and interest over these next 30 years of your life.

 

Get a new life. ... Time for your family, friends, and your young dreams! 

 

Strategically non-default!

 

 

 

Like Brian, are you 'upside down' more than a few thousand dollars?  Is there little or no foreclosure deficiency in your state on your primary home?  Then like Brian, it may make great sense to:

 

Sell or transfer most of your non-exempt other assets like the congressmen, to irrevocable trust(s) for the kids as beneficiaries when you pass.  Take out all but a few $100 cash out of banks and deposit accounts like CD's, 401K's, stocks, etc, so they can't be electronically plucked from anyone.

 

Become an expert about your state's thresholds of non-deficiency, debt exemptions, and most importantly, your state's homestead exemption amounts.  Get on the internet and study your state.  Quickly become an expert at these numbers, like the banks, and able to repeat these in your sleep.

 

Have your lawyer or yourself purchase and send the laymen letters to your banks.  Put the pretender servicer banks on notice, that you are onto their wrongful loan servicing, foreclosure frauds, assignment frauds, etc.  Brian believes every loan negotiation with a bank should be done from an very aggressive legal-mitigation position for the pretender bank.  The bank needs to know they done real wrong, and you now know it.

 

Greatly lowball bid the foreclosures in neighborhoods you would like to live in.  Start bids very low at perhaps 20% of current foreclosure value, say about $32K, then perhaps work up to $87K, in what was once an old $350K neighborhood. 

 

If your credit is still good, use your current home as a new rental for qualification, before you quit paying pretender payments on it.  If your credit is bad, no problem.  Skip this minor and unnecessary step #5.

 

If your credit is not good, so what.  Pre-arrange for a PRIVATE asset-only-based 'hard money' loan to accomplish the same lowball purchase, with a considerably temporary higher interest rate, until you can refinance it after two to three years. Be wise and avoid prepayment penalties that persist over a year and other weird quirks.  Unlike the last time you signed, read and understand all of the fine print.

 

Complete purchase - and prepare to move in your new same, or even better home!

 

Then, quit paying your pretender lender on your old home, and save all the rent7 money for your future in gold and silver coin.  (Boycott the banks, don't put it in there or they may sneakily attempt to back-charge or confiscate your money, through their account-agreement's fine print).

 

Study and use LivingLies strategies as a part-time job, to prolong the pretender's bank's fear of doing wrongful foreclosure.  Keep collecting rents.  Store all your rent recoupment of your down payments and other misallocated payments in gold and silver coins.  Don't let the bank get at them.  Get good at securely hiding them in various places, like your smart great-grandfather did in the 1929 Depression, against his era's banking and political evils.  (same ones).

 

Eventually sue the pretenders for quiet title on your old home for nullity, or let your old home go to a deserving needy homeless family for a few months, under the Protecting Tenants at Foreclosure Act of 2009.

 

Sit down with your family and strategize your new financial life together. 

 

Rebuild your closeness and dreams.  As some wise books say: "Make a Memory" with them!  Lots of them - You have the time and money now8.

 

Get better schooling, even if you have to do it yourself.  Teach, and keep your kids out of the drafts for unconstitutional foreign wars, paid for with all this phony bank interest.  Your kids and grandkids are worth more than every 'leader's' temporal, turf-dominance power trips.

 

Buy months of extra food for any future grocery store disruptions.

 

 Teach your understanding, good-quality friends how to do the same!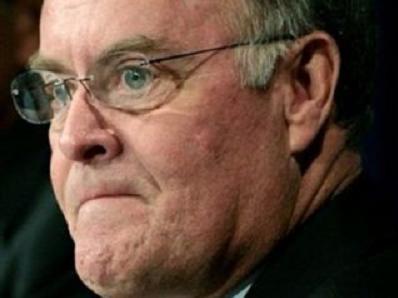 With this extra time, let's all work to cancel ALL bank residential mortgages in America for nullity and fraud.  This effort is also a major non-party political movement to preserve America by preserving families stability, by preserving their real financial independence - completely divorced and independent of the phony fiat financial system.3

 

Let's also all work to completely replace our worthless fiat, Ponzi, inflationary paper money, with gold and silver coin, as our Constitution demands.  Real slavery will never end, until we do.

 

Let's rebuild our American character, financial independence, and fun times together.

 

Let's then rebuild our American dream and liberty, as out founding fathers created, not as 'interpreted' by the gird.

 

We have nothing to lose, but our chains...

                                                                               ...and about 60 great vacations!

 

 

 

Freedom is not free.

Implementing Brian's strategy hard this year, will save many of you 20-Years of Interest and Hard Work

Indict the Big Bankers With Your New-Found Financial Freedom and Activism Today

 

_________________________

 

 

 

 

 

 

 

 

 

 

 

___

 

Closely-related videos and info:

 

 

 

 

 

 

 

 

 

 

___

 

 

Print this article, save in your Documents, and retain for regular instructional reference.  You can do it!

 

 

 

 

 

 

 

 'Copyright 2011.  All Rights Reserved.'





===========================