Paul Rosenberg (Adventure capitalist; long-standing libertarian; founder of FreemansPerspective.com) on economic freedom and personal independence - Richard Grove (Tragedy & Hope and The Peace Revolution Podcast) on the individual vs. the collective
Media Type: Audio • Time: 119 Minutes and 0 Secs
---
Hour 1 - 3
Media Type: Audio • Time: 119 Minutes and 0 Secs
Hour 1 -- Paul Rosenberg (Adventure capitalist; long-standing libertarian; founder of FreemansPerspective.com) on economic freedom and personal independence
Hour 2&3 -- Richard Grove (Tragedy & Hope and The Peace Revolution Podcast) on the individual vs. the collective

CALL IN TO SHOW: 602-264-2800
May 29th, 2013

Declare Your Independence with Ernest Hancock
9 a.m. - Noon (EST)

Studio Line: 602-264-2800
Hour 1
2013-05-29 Hour 1 Paul Rosenberg
(Video Archive):
2013-05-29 Hour 1 Paul Rosenberg from Ernest Hancock on Vimeo.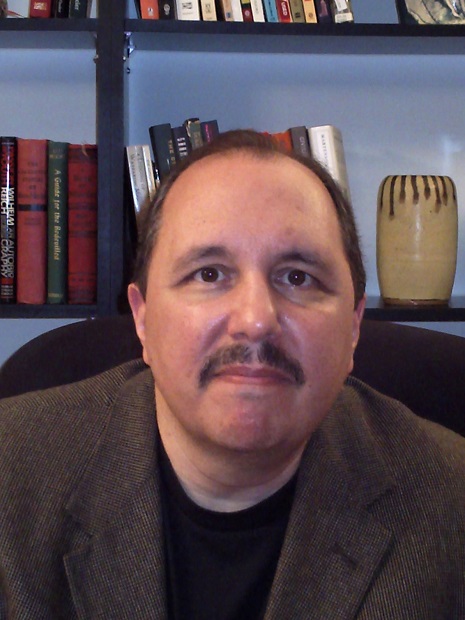 Paul Rosenberg

Adventure capitalist and long-standing libertarian figure Paul Rosenberg is the founder of FreemansPerspective.com, a website dedicated to economic freedom, personal independence and online privacy.

In a previous life, a successful engineering career saw him called as an expert witness in numerous legal cases and a consultant to high profile organizations like NASA and the US Military. He developed and taught 19 courses for Iowa State University's College of Engineering. He also co-founded the Fiber Optic Association and wrote the first ever standard for the installation of fiber optic cables.

A prolific author of nearly 60 books and a frequent speaker at conferences such as Libertopia and FreedomFest, he's probably best known for A Lodging of Wayfaring Men – a philosophical novel Reason Magazine called, "Atlas Shrugged for the new millennium".
___________________________________
News Link •

Privacy Rights
It's Time To Protect Your Data - We'll Make It Fast, Easy and Risk-Free
05-29-2013 • CryptoHippies.Com
Cryptohippie gives you military-grade technology in an easy-to-use form. You don't need to be a tech expert to use our system. It was built by top professionals but designed for average computer users.
---
Hour 2

Richard Grove
Webpages:
History... Richard Grove's Interview with G. Edward Griffin "The Individual vs. The Collective:

Tonight, on History... So it Doesn't Repeat: We feature an Interview with an extraordinary filmmaker and author, whose best-known for his book on the American Monetary system, which ranks in the top 50 non-fiction books on Amazon. G. Edward Griffin will share his wisdom, and summarize his experience, from more than 40 years of research, focusing on the struggle of the Individual vs. the Collective. We'll discover how to identify Tyranny, and how to enact individual Liberty. Mr, Griffin's websites:
http://www.RealityZone.com
and
http://www.FreedomForceInternational.org
Learning's the Answer. What's the Question?
Would You Like to Know More?
MORE EPISODES of HISTORY...
http://www.youtube.com/playlist?list=...
---