It's prison guards gone wild this week, plus a really sleazy deputy gets a sweet deal and a 'roided cop takes a plea deal. Let's get to it: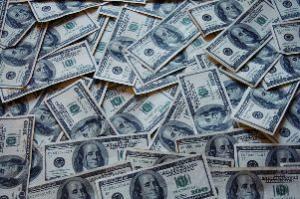 In Athens, Ohio, a former Athens County sheriff's deputy pleaded guilty Monday to four lesser charges after originally being arrested on charges he coerced sex from female drug defendants. None of the charges Jerry Hallowell, 44, pleaded guilty to are sex offenses. Instead he copped to one charge of soliciting or receiving improper compensation (which was apparently sexual favors), a first-degree misdemeanor; plus three fifth-degree felony charges of misusing an official statewide electronic database available to police officers. Hallowell allegedly used the Ohio Law Enforcement Gateway to run background checks on women he was interested in. The felonies carry a maximum sentence of one year each, but Hallowell will probably not do any time because he was convicted of the lowest level nonviolent felonies.
In Norfolk, Virginia, a former Norfolk police officer pleaded guilty November 23 to selling steroids, syringes, and marijuana to an undercover officer. Kristin Wayne Harris, 37, copped to one count of drug possession and one count of sale of an anabolic steroid. He was originally charged with 11 drug-related felonies and two misdemeanors, but prosecutors dropped all the charges except for two. The investigation into Harris' steroid sales also led to the resignation of three other Norfolk police officers, but he was the only one charged with a crime. He's looking at anywhere from six months to 20 years in prison when sentenced.
In Fort Lauderdale, Florida...
---