News Link • Housing • https://www.zerohedge.com
Well this should steal the jam out of the green-shoot-brigade's donut. Housing Starts and Permits unexpectedly tumbled in March.
Housing Starts fell 0.3% MoM (against expectations of a 5.4% rebound) and to make matters worse, February's 8.7% plunge was revised down to a shocking 12% collapse...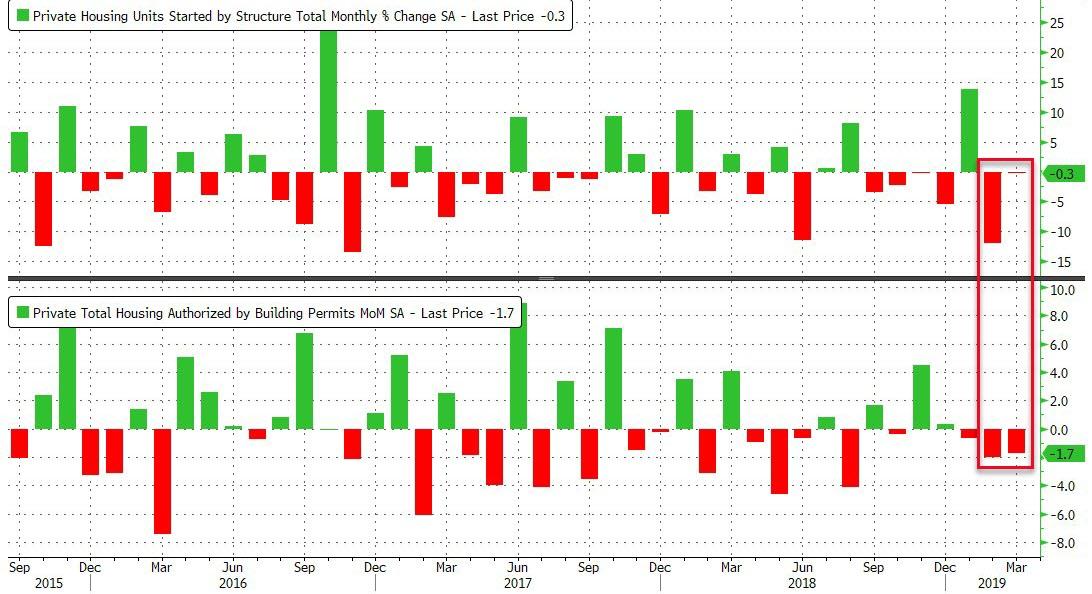 This is the weakest level of Housing Starts since May 2017...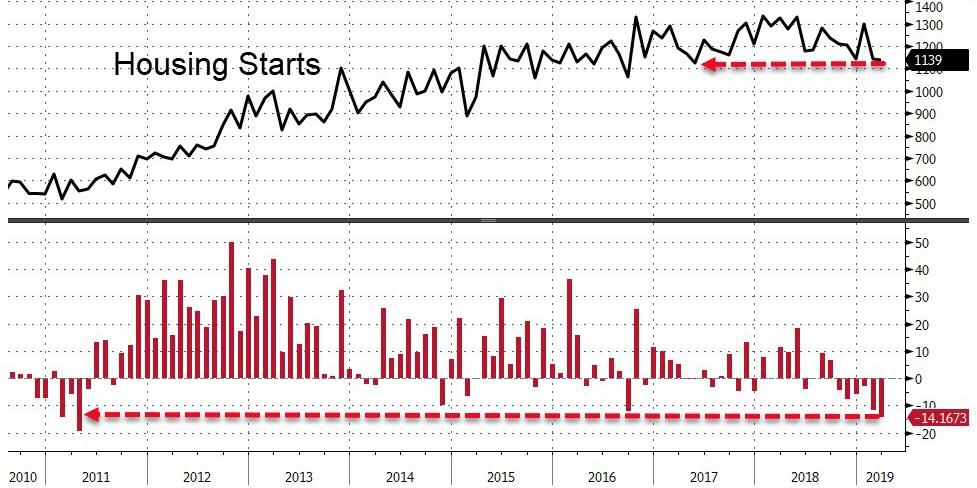 And biggest Y/Y drop since 2011, suggesting builders remain wary even as lower mortgage rates and steady wage gains offer support to consumers.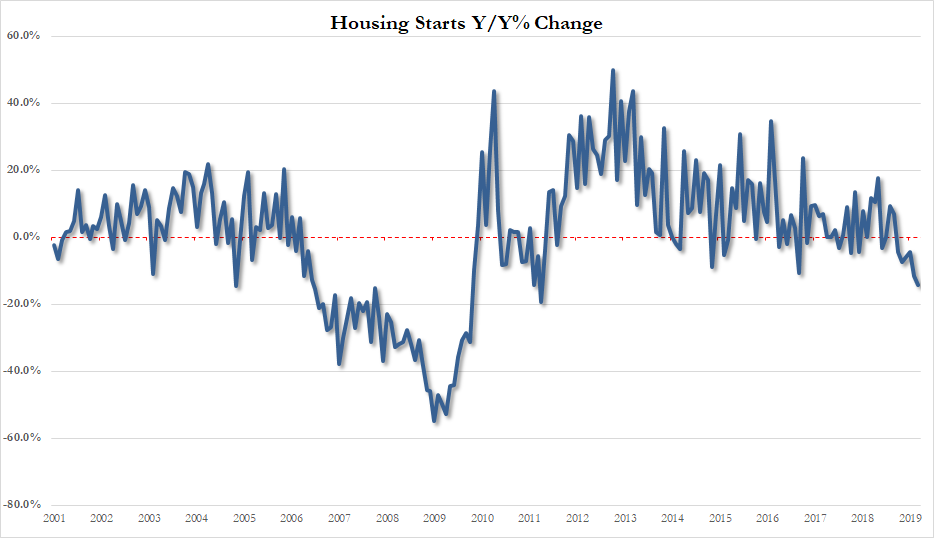 And the collapse was broad-based:
Northeast: -28.3% Y/Y
Midwest: -28.0% Y/Y
South: -4.1% Y/Y
West: -19.5% Y/Y
Both Multi- and Single-family Starts dropped... with the latter at its lowest since Sept 2016