See photos immediately below my signature and the corresponding story that that follows the photos.
Three questions:  First, if her obesity is due to a medical problem, how empathetic and sympathetic should we be when she wears short shorts to proudly display her body and tattoos?  Two, if her obesity is self-inflicted, does society at large have a moral obligation to pick up the cost of treating her diabetes, heart disease or whatever?  Three, are there any standards left in America of good taste, decorum and modesty?
 
Cheers,
Mencken's Ghost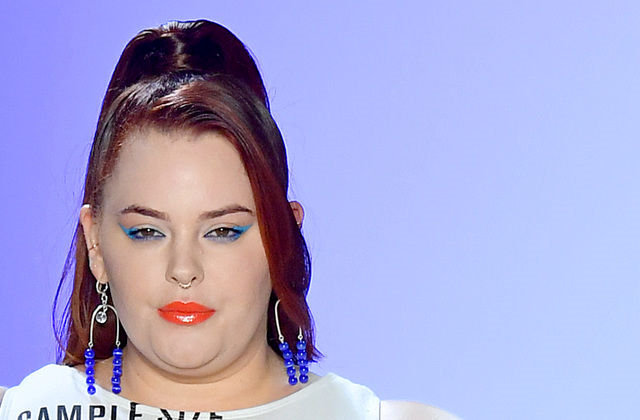 Tess Holliday has been a passionate advocate for body positivity and inclusivity in the fashion industry, and she just shared her latest inspiring message on the runway at New York Fashion Week (NYFW).
The model and author, 34, just walked in her first NYFW show for designer brand Chromat. The American label, founded in 2010, embraces women of all different sizes and physical abilities.
Holliday rocked a white, floor-length dress emblazoned with the words "sample size" — apparently criticizing the unrealistic sample sizes of 0-4 that models are often expected to wear on the catwalk.