Guests: Phranq Tamburri
Topics: Longevity Medical Health Center , Medeical Marijuana for Doctors , What's really going on with Ebola
Hour 2
2014-10-23 Hour 2 Phranq Tamburri
(Video Archive):
2014-10-23 Hour 2 Phranq Tamburri from Ernest Hancock on Vimeo.
Dr. Phranq Tamburri, NMD - In Studio
Longevity Medical Center
Webpage: LongevityMedical.Com
TOPICS: Phranq provides a summary of the Medical Marijuana for Physicians conference he attended last month in Denver. Also, Phranq provides some information as to what is really gong on with ebola; is it just the government trying to scare us into taking unnecessary vaccines, or creating a panic, or is it nothing to worry about...
__________________________________________________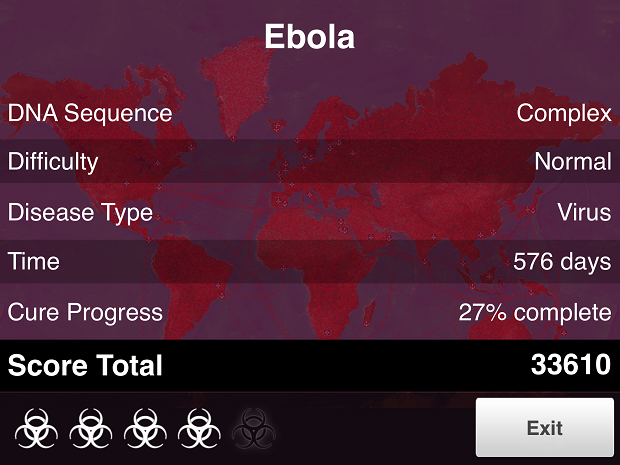 __________________________________________________
Plague Inc App - http://en.wikipedia.org/wiki/Plague_Inc.
Plague Inc. is an iOS and Android strategy video game, developed by one-man developer Ndemic Creations. The player creates and evolves a pathogen in an effort to destroy the world with a deadly plague. The game uses an epidemic model with a complex and realistic set of variables to simulate the spread and severity of the plague.
The PC and upcoming Xbox One version is entitled Plague Inc: Evolved, which includes adjustments and additions to gameplay.
It has been downloaded over 25 million times[1][2] and was a runner up in the IGN Game of the Year 2012 awards for 'Overall Best Strategy Game'.[3] Overall, it was the 15th most downloaded paid iPhone game of 2012 in the U.S.[4] and the 5th most downloaded paid iPhone game of 2013 in the U.S.[5] In February 2014, Ndemic Creations released Plague Inc: Evolved, for PC, Mac and Linux onto Steam.[6] The game continues to have an active community and is regularly updated.
__________________________________________________
Dr. Phranq's motorcycle parked in some interesting places...
The White's A1 car wash first seen in the pilot of Breaking Bad ... is really the Octopus Car Wash.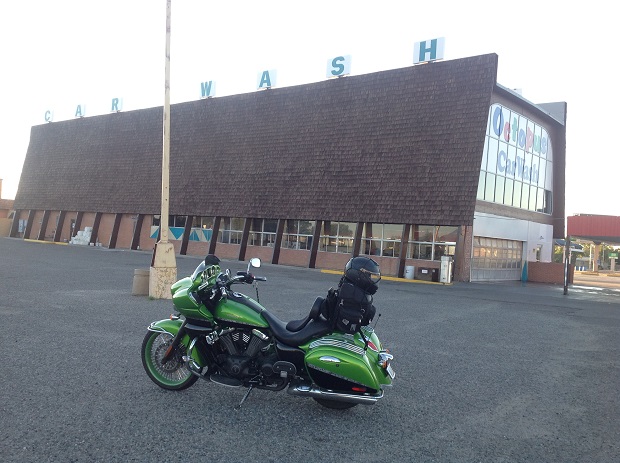 Parked in front of the house in Breaking Bad: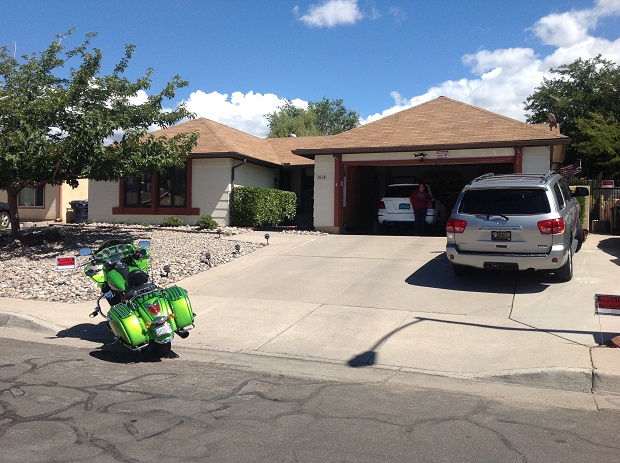 The Tohajiilee Indian Reservation, formerly known as the Canoncito Indian Reservation, is a non-contiguous section of the Navajo Nation lying in parts of western Bernalillo, eastern Cibola, and southwestern Sandoval counties in New Mexico, USA, west of the city of Albuquerque. It has a land area of 121.588 square miles (314.911 km²) and a 2000 census resident population of 1,649 persons. The land area is only about one-half of one percent of the entire Navajo Nation total. The name comes from the Navajo phrase tó hajiileehé, meaning "where people draw up water by means of a cord or rope one quantity after another." [1]
"To'hajiilee" is the thirteenth episode of the fifth season of the American television drama series Breaking Bad, and the 59th overall episode of the series. Written by George Mastras and directed by Michelle MacLaren, it aired on AMC in the United States and Canada on September 8, 2013: