Ken Rapoza (Industry Analyst for the Coaliton for a Prosperous America) on why Coke, Airbnb sponsoring Beijing 2022 Olympics - Dr Judy Mikovits on vaccines, Fauci, 'Delta variant', glutathione, misreporting deaths/VAERS, solutions, etc...
Media Type: Audio • Time: 162 Minutes and 0 Secs
Media Type: Audio • Time: 77 Minutes and 57 Secs
---
Hour 1 - 3
Media Type: Audio • Time: 162 Minutes and 0 Secs
LIVE STREAM ON FREEDOM'S PHOENIX, FLOTE, and DLIVE
Front page of Freedom's Phoenix (player only active when we are live, and it's located under Roberts & Roberts Banner ad)
https://flote.app/LoveBusLibertyTour
https://dlive.tv/ErnestHancock
PODCASTS
1 - Ken Rapoza (Industry Analyst for the Coaliton for a Prosperous America) on why Coke, Airbnb sponsoring Beijing 2022 Olympics
2 - Dr Judy Mikovits on vaccines, Fauci, 'Delta variant', glutathione, misreporting deaths/VAERS, solutions, etc...
-30-
ClearUnited Affiliate Link: https://www.clearunited.com/pages/r/freedomsphoenix
PODCAST 1
Ken Rapoza
Ken is industry analyst from the Coalition for a Prosperous America, former staff foreign correspondent for the Wall Street Journal and a senior contributor to Forbes covering China since 2011.
From Bio Page (https://prosperousamerica.org/staff/kenneth-rapoza/): Kenneth Rapoza is a seasoned, veteran business journalist with more than 20 years of experience reporting locally for The Boston Globe, and stationed abroad as a staff reporter for The Wall Street Journal and Dow Jones News in Sao Paulo where he won awards for his work.
Since 2011, upon his return to the United States, Ken has covered trade, big business and investing in Brazil, Russia, India and China for Forbes and is considered to be one of the magazine's most reliable experts on those countries. He has traveled throughout all of the countries he covers and has seen first hand China's impressive growth and its ghost towns as recent as 2017.
His editorial work has appeared in diverse publications like USA Today — where he was given the unflattering task of taking an opposing view in support of China tariffs at the start of the trade war — and in liberal, advocacy media like In These Times.
All told, he has either written for, or has been written about, in The Nation and Salon in the dot-com years, and almost broke the Argentine internet after a story about the return of the International Monetary Fund before the government opened up about it.
Having grown up near the depressed mill towns of Massachusetts, manufacturing as a bulwark of household income and economic sustainability is not merely an intellectual pursuit, but a deeply personal one, as well. He experienced the life-altering impact government policy has on manufacturing labor in his own family back in the 1990s. He considers himself an American "lao baixing." He graduated from Antioch College in Yellow Springs, OH in his late 20s.
Ken now lives and works from a small farm and beach town in Southern Massachusetts with his family.
https://prosperousamerica.org/
SHOW NOTES
Why are Coke, Airbnb sponsoring Beijing 2022 Olympics? By Kenneth Rapoza |
July 15, 2021 https://www.bostonherald.com/2021/07/15/rapoza-why-are-coke-airbnb-sponsoring-beijing-2022-olympics/
Coca-Cola took a lot of heat for being against the Georgia election law that requires voters to present a valid ID in order to vote. But they are sponsoring, happily, the Beijing 2022 Winter Olympics. There's no voting there.
Airbnb proudly plastered its website with Pride Month images in June. They're sponsoring the Beijing 2022 Olympics. Maybe they can sponsor the Shanghai Pride Parade next month, too.
Oh wait … there is no such thing as the Shanghai Pride Parade. In fact, the mobile messaging app WeChat, owned by Tencent, recently banned accounts owned by openly gay Chinese. Tencent is owned by a billionaire named Huateng "Pony" Ma. Pony can sponsor the Beijing 2022 Olympics. China has plenty of billionaires. It doesn't need Airbnb and Coca-Cola, once an American icon, now joining a chorus of activists calling the U.S. racist while sponsoring the Olympics in a country that holds tens of thousands of Uyghur Muslims in captivity in China's war on terrorism. Some Uyghur women are sterilized against their will in Xinjiang, China. The State Department calls that genocide. Didn't the mothers of these executives teach them, "You are the company you keep"?
REST OF ARTICLE HERE
---
Hour 2
Media Type: Audio • Time: 77 Minutes and 57 Secs
2 - Dr Judy Mikovits on vaccines, Fauci, 'Delta variant', glutathione, misreporting deaths/VAERS, solutions, etc...
-30-
PODCAST 2
Dr. Judy Mikovits, PhD
Judy A. Mikovits, PhD has spent her life training to be a research scientist to honor her grandfather who died of cancer when she was a teenager. Dr. Mikovits earned her BA from University of Virginia and PhD in Biochemistry and Molecular Biology from George Washington University. In her 35-year quest to understand and treat chronic diseases, she has studied immunology, natural products chemistry, epigenetics, virology and drug development. In just over twenty years she rose from an entry-level lab technician to become director of the lab of Antiviral Drug Mechanisms at the National Cancer Institute before leaving to direct the Cancer Biology program at EpiGenX Pharmaceuticals in Santa Barbara, California where she had met and married David Nolde in 2000. There in 2006, she became attracted to the plight of patients with Chronic Fatigue Syndrome and Autism. In only five years she developed the first neuroimmune institute from a concept to a reality and is primarily responsible for demonstrating the relationship between immune based inflammation and these diseases. She has published over 50 scientific papers. http://www.plaguethebook.com/
Dr. Judy A. Mikovits founded MAR Consulting Inc. with her collaborator Dr. Frank Ruscetti.
To contact Judy: marcinc0224@gmail.com
Judy testified on a lawsuit for Racketeering and conspiracy against the CA legislators who passed the SB277 mandating toxins be inoculated in their children under the guise of vaccination and she will re-cap her testimony...Lawsuit: First-Amended-RICO-Complaint--img20160817_09071194.pdf
Donate here:
2733 Madison Street, Apt B; Carlsbad, CA 92008
Or via PayPal using marcinc0224@gmail.com
Other references and webpages: http://vaxtruth.org/; http://www.truthrx.org/
Judy's previous interviews (For links to books, articles, data) here
SHOW NOTES...
1. ENDING PLAGUE: A Scholar's Obligation in an Age of Corruption
by Francis W. Ruscetti, Judy Mikovits, Kent Heckenlively
PRE-ORDER TO GUARANTEE YOUR COPY!
COPIES OF ENDING PLAGUE MAY NOT BE AVAILABLE AFTER THE RELEASE DATE (August 31, 2021)
IT'S LIKELY TO BE BANNED AND PULLED OFF THE SHELVES!
From the authors of the New York Times bestselling Plague of Corruption comes the prescription on how to end the plague infecting our medical community.
Ending Plague continues the New York Times bestselling team of Dr. Judy A. Mikovits and Kent Heckenlively with legendary scientist, Dr. Francis W. Ruscetti joining the conversation. Dr. Ruscetti is credited as one of the founding fathers of human retrovirology. In 1980, Dr. Ruscetti's team isolated the first pathogenic human retrovirus, HTLV-1. Ruscetti would eventually go on to work for thirty-eight years at the National Cancer Institute.
Dr. Ruscetti was deeply involved in performing some of the most critical HIV-AIDS research in the 1980s, pioneered discoveries in understanding the workings of the human immune system in the 1990s, isolating a new family of mouse leukemia viruses linked to chronic diseases in 2009, and offers his insights into the recent COVID-19 pandemic. In 1991, Ruscetti received the Distinguished Service Award from the National Institutes of Health.
Dr. Ruscetti offers a true insider's portrait of nearly four decades at the center of public health. His insights into the successes and failures of government science will be eye-opening to the general public. You will read never-before-revealed information about the personalities and arguments which have been kept from view behind the iron curtain of public health. Can we say our scientists are protecting us, or is another agenda at work? For most of his decades at the National Cancer Institute, Dr. Ruscetti has been in almost daily contact with his long-time collaborator, Dr. Mikovits, and their rich intellectual discussions will greatly add to our national discussion. Science involves a rigorous search for truth, and you will come to understand how science scholars are relentless in their quest for answers.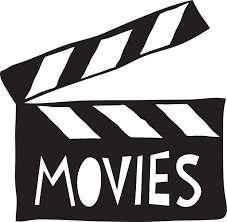 Educate Yourself - Dr Judy Mikovits's Recommended Reading/Watch List:
1. Plandemic - The Movie
a. Trailer - https://ipfs.io/ipfs/QmSgenVHqsJvaUXntePzkfKMHgar8ARmSKwzMiRFDuBnU5
or here:
b. InDOCTORnation - full movie
2. Vaxxed I - From Cover-up to Catastrophe
3. Vaxxed II
4. Dalls Buyers Club - Trailer:
5. And The Band Played On
The story of the discovery of the AIDS epidemic, and the political infighting of the scientific community hampering the early fight with it.
And the Band Played On (TV Movie 1993) - IMDb
6. Medical Racism: The New Apartheid. Exposing the Truth Behind Systemic Racism in Medicine
Medical Racism - The New Apartheid (childrenshealthdefense.org)
MEDICAL RACISM: THE NEW APARTHEID - DOCUMENTARY 2021 PRODUCER ROBERT F. KENNEDY, JR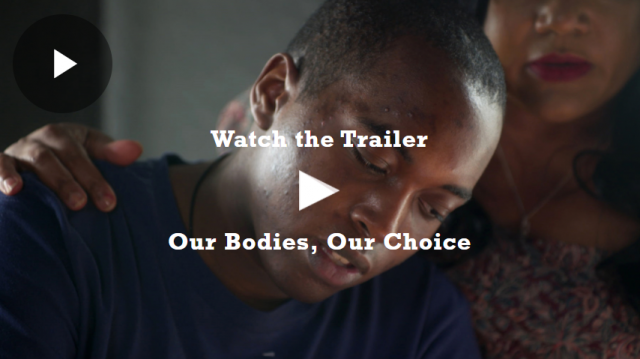 7. 1986 - The Act - A dramatic forensic examination of the 1986 National Childhood Vaccine Injury Act and its consequences.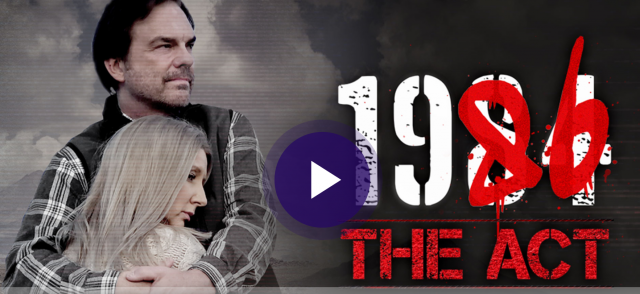 8. All of Dr Judy's Books Here - plaguethebook.com/
~~~~~~~~~~~~~~~~~~~~~~~~~~~~~~~~~~~~~~~~~~~~~~~~~~~~~~~~~~~~~~
Letters of Marque Paperback
AVAILABLE ON AMAZON NOW BY CLICKING HERE!
Letters of Marque Paperback – September 25, 2018
by Marque dePlume (Author)
"The Crown calls it 'piracy' to explore frontiers beyond its grasp. So the time has come to define the conduct among pirates." Captain Marque
http://pirateswithoutborders.com/
Join us 'Above the Grid'
IPFS:
Freedom's Phoenix - https://ipfs.io/ipns/QmW6iyZ27fYAwd15CQ9nDkLhZPa5QsfbZ8EuSoncHgwA8Y/
Pirates without Borders - https://ipfs.io/ipns/QmTHfBRjU826uZxDvwfV9ZzM7pCg71bMYVTgLFVvsZZwPJ/
The Corbett Report - https://ipfs.io/ipns/QmNqHuSVuufkBKK1LHtoUmKETobZriC1o5uoiXSoLX2i3K/
https://ipfs.io/ipns/QmNqHuSVuufkBKK1LHtoUmKETobZriC1o5uoiXSoLX2i3K/mp4
All James Corbett audio files:
https://ipfs.io/ipns/QmNqHuSVuufkBKK1LHtoUmKETobZriC1o5uoiXSoLX2i3K/mp3
The Highwire with Del Bigtree - https://ipfs.io/ipns/k2k4r8pkk8wevtty3rpqw8mh2njz0snop5xpha1ybafquvb7dcgayh4j/
============================================