Perpetual traveler, international entrepreneur, and citizen of the world.
Each day, I share tips and insights gleaned from my world travels on how you can find more freedom, grow and protect your assets, and live a radical life on your own terms. I help you achieve your own freedom with my daily field reports, weekly syndicated radio shows, helpful products, and live events.
Every year, I travel to about one dozen new countries (sometimes many more) in search of personal and economic freedom. My mission is simple: find the best places to live, start a business, and invest. I'm always on the go and exploring new places. No one place has a monopoly on freedom, opportunity, or happiness, and I make the world my oyster in search of the perfect balance.
While on the go, I take the time to really understand what's going on on the ground in each country in order to find the best places in the world to live, work, bank, invest, start a business, date, raise a family, and enjoy life.
I value personal freedom above all else in life. Freedom to live how I want, free from bosses and their 9-to-5 work days and from greedy politicians that want to control me and steal my money.
That's probably why I started my first business at eleven, dropped out of university after a year of boredom, and have never held a real job on a payroll. I practice the art of non-conformity.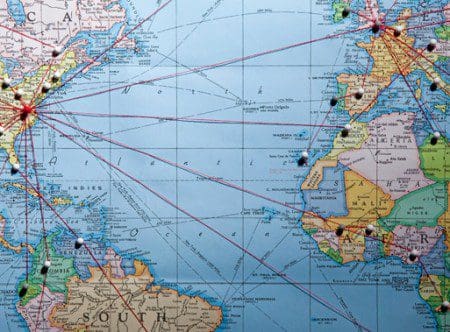 In the last few years alone, I've racked up nearly one million frequent flier miles – and many more miles on the ground – while extensively studying economies and cultures.
In addition to visiting dozens of great countries (including some rather far-flung ones), I've gotten a first-hand look at which countries "get it" and which don't. I've talked to experts of all kinds and built a personal network around the world. Whenever something's happening in the world, I can crack open my rolodex and find just the right person to get the real story.
The truth is, you have the opportunity to live more freely and with more opportunity than anyone else in history if only you take the steps to do so. As a citizen of the world, I'm not patriotic toward one government mob over another. I refuse to be defined as a person simply because I was born between some arbitrary lines.
True freedom means not being tied to just one place. Throughout most of history, humans have identified with their local hamlet. They were defined by the fields they plowed or the feudal lord they served. Traveling more than a few miles from the town they were born in was almost unheard of. Those who went far afield became the stuff of legend.
We live in one of the most remarkable times in human history, with more opportunities than ever. Rather than waiting for freedom and opportunity to find you, or "fighting" for it where you are, my philosophy is one of exploration. You can lead a rich and fulfilling life changing your geography to suit your dreams. The best places to live, work, and invest today aren't the same as they were even twenty years ago. Being a "nomad" will make sure you're always ahead of the curve.
If you're interested in learning more about finding true, global freedom, the best way to do so is my free whitepaper and
email newsletter
.