Guests: David Blume
Topics: Blume Distillation
Hour 3
2014-10-21 Hour 3 + BONUS David Blume
(Video Archive):
David Blume
Founder of Blume Distillation
Webpage: BlumeDistillaton.Com
David is an internationally renowned biofuel and regenerative agriculture expert and founder of Blume Distillation. He will discuss developing educational outreach programs that demonstrate the benefits of building sustainable food and fuel production programs and the making and use of renewable biofuel-based energy solutions, principally bio-alcohol and ethanol fuels
David Blume's previous interview on the Declare Your Independence with Ernest Hancock Radio Show:
http://www.freedomsphoenix.com/Media/153053-2014-03-31-04-01-14-ron-paul-landis-aden-david-blume-video.htm (Hour 3)
____________________________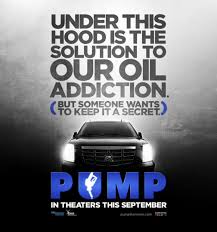 CEO Blume Distillation and featured content provider for Josh Tickell's new documentary film
PUMP
David is a pioneer in the development of alcohol fuel and waste to energy solutions. He is a featured content provider and consultant on the movie PUMP and will be in Santa Fe for the opening of the Film and for a Q&A on how we can end our dependence on toxic and costly fossil fuel while we create a new energy paradigm and transform the global energy matrix.
Right now we have the ability to change our country's future.
PUMP is an important new movie that shows how YOU can help end our oil addiction, change the rules of the game and open the market to cleaner, cheaper, American made fuels.
"A must see movie that jump-starts an important conversation about the crippling costs of our oil addiction". Peter Lehner, Executive Director, NRDC
Check it out and watch the trailer: www.pumpthemovie.com
Pump The Movie - Official Trailer:
_______________________________________________________
David and Blume Distillation will be at the
PrepperFestAZ this weekend at Westworld in Scottsdale, AZ:
Speaker's Schedule: http://prepperfestaz.com/seminars/speakerschedulefall2014
_______________________________________________________
The Film Bar - Phoenix
Rentals
Want FilmBar all to yourself? Ask us about renting!
FilmBar is great for:
– Offsite meetings and team-building
– Holiday parties
– Employee, customer, or client appreciation parties
– Filmmaker cast/crew screenings
– Fundraisers
FilmBar is an easy, affordable, and fun option for a wide variety of your event needs! In addition to our physical space, we can help you with:
– All audio/visual needs
– Catering
– Promotion
We're also great at brainstorming with you to help you put together a unique, fun event to suit your needs!
Please email Andrea at andrea@phxfilm.com for details!